ABOUT THE PROJECT
In the project Design Your Job 3, we strive to disseminate ICT competencies to NEET youth (not in education, employment, or training) and to prepare them for future employment. The aim of the project is to increase the employability of at least 36 unemployed youth. This will be done through trainings and a practice cycle – internship at the companies.
For more information about the project, please visit the website here.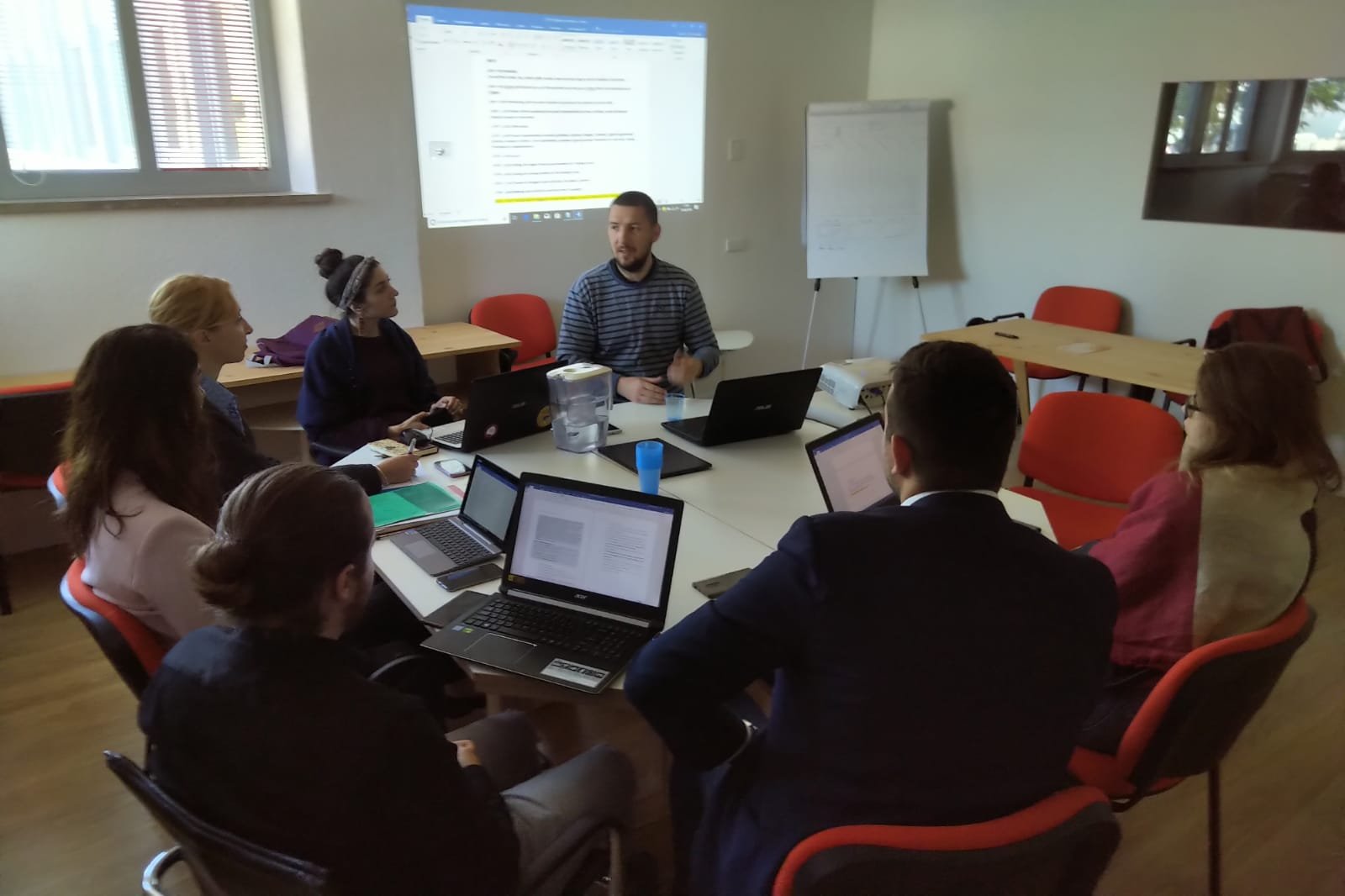 PROJECT MEETING IN FOLIGNO, ITALY 
Partners from Cyprus, Italy, Albania and Serbia  gathered in Foligno, Italy for 17th till 19th April 2019 for the second project meeting. The meeting was hosted by Italian partner – European Grants International Academy SRL.
During the meeting that took place in the beautiful Tuscan city of Foligno, members discussed the progress made. Project managers expressed the satisfaction of their participants with the project and the trainings that took place so far. Moreover, partners have confirmed dates, places and other logistical details for the trainings that will take place in the upcoming months. It has been agreed upon that the second TPM will take place in Tirana in October, and the production event will take place in Serbia in November. After the meeting, project members visited training facilities and the accommodation for participants. The locations seemed excellent and perfectly suited for the project. Finally, the importance of including as many stakeholders as possible in the project has been emphasized.
Project management also visited project associated partner K-DIGITALE and its IT incubator. Manager of the K-DIGITALE HUB Mr. Stefano Rossi has presented the work that the organization is currently working on as well as showed some outcomes of their work.
Prepared by Jip Lenssen