Innovative Teaching Methods for Powerful Learning: Blended Learning & Flipped Classroom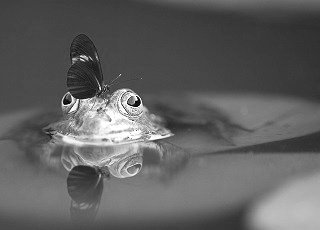 Description: Over the past years educators have started increasingly incorporating innovative teaching & learning methods in their classrooms, one of them is the blended learning approach. Blended learning seeks to use the potential of new technology to offer more individualized teaching and direct instruction. It combines online educational materials and opportunities for interaction online with traditional place-based classroom methods. Blended learning is one of the main global trends shaping education environments and it has become increasingly important in education systems, especially higher education.
The course aims to introduce participants to 6 clusters of innovative pedagogies putting emphasis on Blended Learning. During the course, participants will learn about various forms of blended learning including Flipped Classroom and how to apply them in practice. Participants will also discuss the challenges of implementing blended learning and how to overcome them.
Dates and Locations
29.05.–02.06.2023
24.–28.07.2023
07.–11.08.2023 

CONFIRMED SESSION

11.–15.09.2023
26.02.–01.03.2024
15.–19.07.2024
11.–15.11.2024
05.–09.05.2025
22.–26.09.2025
20.–24.11.2023
13.–17.05.2024
16.–20.09.2024
17.–21.02.2025
14.–18.07.2025
10.–14.11.2025
Don't see the dates that suit your group?  Send us an e-mail with the proposed dates and location and we will get back to you.*
*- Only in case you are 6 or more persons from the same organisation.
Daily Programme
Monday
Welcome and introductions
Individual expectations, setting objectives for the week
Getting to know each other & ice-breakers
Presentation of participants' educational institutions
The need to transform our current education systems
Needs analysis and goal setting of educational institutions
Tuesday
The 5'C framework
Introduction to 6 clusters of innovative pedagogies
What is Blended Learning and when do we use it?
Blended learning strategies
12 types of Blended Learning
Wednesday
Introduction to Flipped Classroom – what, why and how?
ICT tools support Flipped Classroom
Open Educational Resources (OER)
Flipped Classroom in practice
Students' Accountability and Security of using technology at home for educational purposes
Thursday
Key Challenges of implementing Blended Learning
Role of networks and stakeholders in implementing & promoting Blended Learning
Importance of 7 learning principles while designing learning environments
How can I use gained knowledge & tools in practice? – making lesson plan using a blended learning model
Friday
Summary and course evaluation
Feedback & certificates
Cultural excursion in the local area
Competences Acquired by Participants
The course aims to develop participants' awareness and creativity in innovative pedagogies, that address 21st century competences & challenges as well as meet educational goals of the educational system and students.  After the completion of the course the participants will be able to make informative decisions about pedagogy and the ways they can design learning environments to match learners' needs to create, express themselves, collaborate with others and discover.
Specific objectives of the training are:
Introduce 6 clusters of innovative pedagogies
Introduce Blended Learning and Flipped classroom model concepts and components
Show how to implement innovative pedagogies in practice, create a learning environment through the creation of lesson plans
Improve the participants' personal and professional skills in teaching
Promote more interactive, caring and horizontal relationship between educators and students
Raise awareness of technological development in teaching and learning
Provide skills and tools to incorporate ICT in educator's everyday teaching
Show the importance of networks and stakeholders involvement in the implementation and promotion of innovative pedagogies
Enhance the participant's ability to adapt to changes
Create a cross-cultural environment to discuss and exchange ideas with colleagues
Learning tools for professional development of the teacher
Increase capacity to cooperate on an international level
Improve communication and social skills
Improve English language skills
Type of Certification of Attendance Awarded
Certificate of attendance including description of training content and time input
Certificate of Obtained Competencies
Europass mobility certificates – to be issued by the applicant's NA
Course Packages
Please note that 'All in one – single room' and 'All in one – double room' packages are being offered in all locations except London, Dublin, Barcelona, Athens, Porto, Lyon, Split and Pisa, where we have only the 'Basic' course package.
       1. 'ALL IN ONE – Single room' PACKAGE - 1240€
Tuition fee and training material
Certificate of Competence
Welcome dinner
Accommodation in a Single room in a 3 or 4-star hotel (6 nights)
Full Board (5 days)
Administration costs
Coffee Breaks
Cultural visit
      2. 'ALL IN ONE – Double Room Sharing' PACKAGE- 1040€
Tuition fee and training material
Certificate of Competence
Welcome dinner
Accommodation - double room sharing in a 3 or 4-star hotel (6 nights)
Full Board (5 days)
Administration costs
Coffee Breaks
Cultural visit
*Choose double room sharing if you are 2 colleagues from the same organisation willing to share a double room/ or if you have any accompanying person travelling to the venue of the course together with you (we can arrange the accommodation for accompanying persons as well).
       3. 'BASIC' course PACKAGE - 450€
Tuition fee and training material
Certificate of Competence
Welcome dinner
Administration costs
Coffee Breaks
Cultural visit
Note: separate invoices for the training fee only (400 EUR) can be issued upon request from the organisation.
DOREA as well offers group discounts in the case of 7 or more persons from the same organisation.