BARCELONA, SPAIN
Catalonia and Barcelona has become one of the first tourist destination of Spain, it has everything to please the majority of visitors : with a history among the oldest in Europe, a capital, Barcelona, which never sleeps and an inland full of charm not to forget beautiful beaches in La Costa Brava. The variety of artistic treasures, the Romanesque churches and the great names in modern art and architecture , Dali, Gaudi, Miro, Picasso. Barcelona sited between the sea and the mountains, has found a formidable balance: a foot in the traditional things and the other in the avant-garde. Barcelona has the reputation of being the most cosmopolitan, modern and avant-garde city in Spain and it has renewed for the 1992 Olympic Games.[1]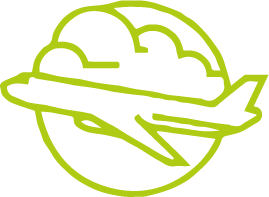 Air
El Prat Airport – www.aena-aeropuertos.es, El Prat is Barcelona's main airport. A 12km train journey gets you to Passeig de Gràcia and takes approximately 26 minutes (operating from 06:00 to 23:30 every day). Taxis take approx. 20 minutes and it's not necessary to book in advance. Another convenient option is the 'Aerobus', which runs every 15 minutes from 05:30 – 01:00, 7 days a week. The Aerobus stops at Carrer Sepúlveda and Plaça Catalunya.
Girona Airport – www.aena-aeropuertos.es, Budget airlines typically arrive at Girona Airport near the Costa Brava, some 87 km away from Barcelona city centre. Rental cars and taxis are available. The bus to Estació del Nord takes 70 minutes – departure times depend on incoming flights, but they usually run every 3 hours. Advance bookings are not essential. If you want to catch the train, you'll need a taxi to Riudellots station 4km away.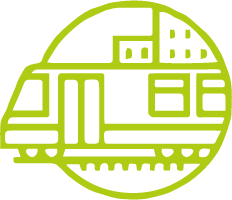 Train
www.renfe.com
There are two main stations for train travel within Barcelona – Barcelona Sants (the main transport hub) and Passeig de Gràcia (the most central). Both stations have shops and restaurants nearby and offer easy and quick connections to local trains and the metro. If you're travelling to destinations outside of Barcelona, you'll probably depart from Barcelona Sants – bookings can be made online in advance or purchased from a service desk.
Getting around in Barcelona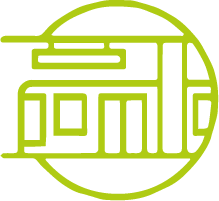 Metro
www.tmb.cat
Barcelona's relatively modest size and reliable Metro network make it an easy place to travel around. You can buy single, monthly or ten-journey tickets for the Metro. The ten-journey option costs around EUR 10 and can be used by several people, so you don't necessarily have to buy one each. These tickets can also be used on the bus. Stations are readily available and well-marked throughout the city.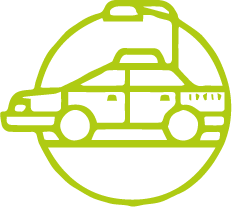 Taxi
taxi.amb.cat
Taxis are well marked and readily available throughout the city. Official taxis are black with yellow stripes. Simply go to a taxi stand or hail one from the street – taxis that are available will have a green light on top. If you have special requirements (for instance, facilities for wheelchairs, larger vehicles) it's best to book in advance.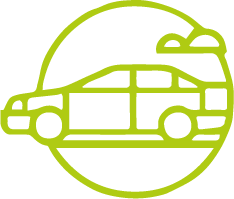 Car
www.saba.es
If you rent a car at El Prat Airport, getting to the city centre is simple. Follow the signs to Centre Ciutat on the C-31 highway. There are very few turns involved. If you're looking for a rental, there are plenty of options available within the airport and most international chains (Hertz, Budget etc) are represented. On street parking can be difficult, but there are plenty of 'Saba' branded garages around the city.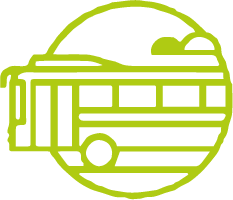 Bus
www.tmb.cat
Bus travel within the inner city is not recommended – the metro is extremely efficient and easier to understand for non-locals. If you do need to catch a bus, bus numbers are listed on the signs and stops are clearly marked throughout the city. Unfortunately, there are no maps displayed at the bus stops, so you may need to ask a local for help. Single journey tickets are available on board.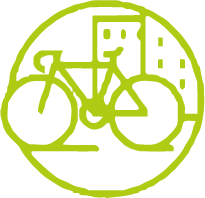 Bicycle
www.bornbikebarcelona.com, www.bicing.cat
Barcelona's relatively compact size and growing number of cycle lanes make it a great place to explore on two wheels. There are many bike rental places in the centre of town, such as Green Bikes in the Gothic Quarter and Bornbike in Born. Both of these operators offer cycle tours of the city that will take in some of the most popular sites.
Both Catalan and Spanish are official languages in Barcelona. While Spanish is spoken more frequently, Catalan is understood by 95 percent of Barcelona residents.
Gaudi is best-known for the immense, iconic but still unfinished Sagrada Família cathedral, which has been under construction since 1882.
Barcelona has 9 UNESCO World Heritage Sites. Seven of them were created by Gaudi.
Practical tips – Need to know
Language: Spanish
Currency: EUR Euro
Time zone: GMT (+02:00)
Country code: +34
Voltage: 230 V
Electrical socket: Type F Plug
Tourist Contacts: +34 93 285 3834
Internet Resources:
http://www.barcelonaturisme.com
www.barcelona-tourist-guide.com
General emergency number: 112
Sagrada Família
This stunning church is unfinished but nonetheless remains one of Gaudí's masterpieces. The construction began in 1882 and Gaudí continued to work on it until his death in 1926. The basilica is still under construction (currently, only 8 of the 18 towers Gaudí planned to build are finished), but it is already accessible to the public. The basilica should be completed in 2026, a hundred years after the architect's death. Address: 403 Carrer de Mallorca, Barcelona. Opening hours: 9 a.m. – 8 p.m. Admission: Adults: €15, Students: €13, Seniors: €11, Children under 11: free.
Gothic Quarter
Stroll down the crooked paved streets, visit some of the galleries and relish the historic charm of this vibrant quarter. The district boasts some wonderful squares and streets packed with sights and restaurants.
Casa Milà
Also known as La Pedrera, Casa Milà is yet another masterpiece by Gaudí – a stunning modernist building that attracts many visitors. No wonder that this building was declared a World Heritage Site by UNESCO. Address: 261-265 Carrer de Provença, Barcelona. Opening hours: Daily: 9 am – 8.30 pm, 9 pm – 11 pm. Admission:  Adults: €22, Students, Disabled, Seniors: €16.50, Children (7 – 12): €11, Children (under 6): free.
Park Guell
This wonderful park was declared a UNESCO World Heritage Site in 1984. Completely designed by Gaudí, it is by far the most beautiful park in Barcelona and one of the highlights of your visit. Explore it and witness the amazing connection between architecture and nature. Climb on top of the hill to see one of the greatest views of the city and finish your visit with a picnic. Address: 08024 Barcelona, Spain. Opening hours: 8.00 am – 9.30 pm. Admission: Adults: €7 / €8, Children (7-12) seniors: €4.90 / €5.60, Children (0-6): free.
Royal Square
This collonaded square with palms is a popular meeting place. It's packed with both locals and tourists during the day and at night – there are many cafés, restaurants, and popular nightclubs around. Open-air concerts or New Year's celebrations also take place here. Address: Plaça Reial, 08002 Barcelona, Spain.
Triumphal Arch
Constructed as the gateway to the Universal Exhibition, which was held in Barcelona in 1888. Since then, it became an iconic landmark of Barcelona. It stands at the end of the wide promenade and leads to Parc de la Ciutadella, where the Universal Exhibition was located. Address: Passeig de Lluís Companys, 8018 Barcelona, Spain.
La Rambla
This long pedestrian street is lined with cafés, bars, shops and souvenir stalls. Always bustling, performances of street artists are common here – there are often buskers, living statues and mimes.
Christopher Columbus Monument
The bronze statue depicts Columbus standing on a globe and pointing towards America. It was created by Rafael Atché for the 1888 World Exposition. More than 7 meters high, this statue is a tribute to Christopher Columbus, who supposedly landed here after he discovered America. Address: Plaça del Portal de la Pau, 08039 Barcelona, Spain. Opening hours: Daily: 8:30 a.m. – 7:30 p.m. Admission: Adults: €6, Children (4 – 12), seniors (65+): €4.
Next Deadline for Erasmus+ KA1 Staff mobility will be 1st of February 2018