ATHENS, GREECE
The history of Athens begins more than 3000 years ago when during the prehistoric times its first inhabitants created their first settlement on the rock of Acropolis. It took hundreds of years until the sacred rock of Acropolis find its glory during the golden age of Pericles 495 - 429 BC with the construction of most of its Monuments like the Parthenon by the famous architects Iktinos and Kallikrates and the Sculptor Phidias. During those thousands of years Athens went through times of Glory and times of decline. Finally became the Capital of Greece in 1834 mostly for its location and historical importance. [1]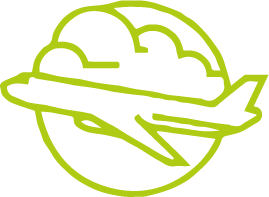 Air - Athens International Airport
www.aia.gr
Athens International Airport is located at Spata, 33 kilometres (20 miles) southeast of Athens. A taxi ride to the centre will cost a flat rate of 38 euros between 5 am and midnight and 54 euros between midnight and 5 am. The fixed fares include the basic fare, VAT, extra luggage charges and road tolls.
The Metro goes to the centre. The journey to Syntagma takes around half an hour. There are airport buses to Syntagma (X95), Pireaus port (X96), Kifissou Avenue (X93) and Elliniko (X97). Travel time to Syntagma and the other areas in town takes around 1 hour, to Pireaus port around 1,5 hours.[2]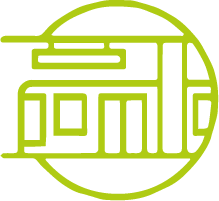 Metro
The Metro stations are well worth seeing, and are kept spotlessly clean.During rush hour it becomes very crowded, you would have to leave your personal space at the door. There are three lines. Metro uses the "integrated" ticket that costs €1.40 (half price for seniors over 65 and youth under 18. At the Syntagma and Acropolis stations you will find a large collection of antiquities on display. There is a tram from the centre (Syntagma) running along the coast to Glyfada (50 minutes) and Voula (60 minutes).Buses, trolley buses and the Metro run until around midnight. The tram runs between 5.30 am and 1 am and until 2.30 am on Friday and Saturday. Airport buses all run on a 24 hour schedule. The airport bus tickets are not valid on other public transport services but only for a single journey. Ferries out to the island leave from the harbour in Piraeus or from Rafina.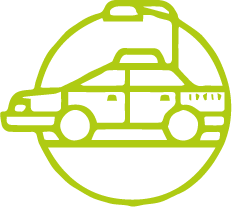 Taxi
Canary yellow taxis are a common sight in Athens and are a reasonably priced way of getting around (if you can avoid the traffic jams). The starting fee is €1, after which the meter ticks up at €0.34/km ("rate 1") or €0.64/km ("rate 2"), with a minimum fare of €3.10. Rate 1 applies through Athens city limits, including the airport, while rate 2 applies outside the city and from midnight to 5 AM.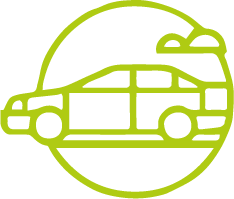 Car
In Athens, a car is far more trouble than convenience. The traffic is heavy, and finding a parking place is extremely difficult. Keep in mind that if you pick up your rental car at the airport, you may pay a hefty (sometimes daily) surcharge. Picking up a car in town involves struggling through Athens's traffic to get out of town.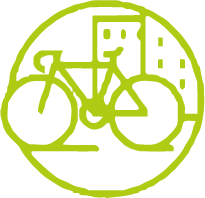 Bicycle
Athens is certainly not the city to go around with a bicycle, as it does not have much bicycle lanes and the car drivers tend to drive quite aggressively. Nevertheless, the historical center offers quiet areas where you can bike to selected routes.
Athens is Europe's oldest capital. Records show the city's origins go back to around 3,400 years ago, also making it one of the oldest cities in the world.
Having been inhabited for over 4,000 years, Athens has been submitted to nearly every form of government known to this day: monarchy, democracy, socialism, capitalism, even communism.
Athens is home to the first known democracy. Democracy was established in Athens around 500 B.C. It was based on a direct democracy system, in which eligible citizens directly voted on laws.
Practical tips – Need to know
Language: Greek
Currency: EUR Euro
Time zone: GMT +2 hours
Country code: + 30
Voltage: 230 V
Electrical socket: Plug type F
Tourist Contacts:
+30 210 33 10 529
Internet Resources:
http://www.visitgreece.gr
General emergency number: 112
Parthenon
This magnificent temple was built in 5th century BC entirely out of Pentelic marble. Dedicated to the goddess Athena, it is the dominant of the Acropolis and the whole city of Athens. Address: Dionysiou Areopagitou 31-39, Athens 11742, Greece, 37°58'17.508" N 23°43'36.17" E. Opening hours: Daily: 8 a.m. - 7 p.m. Admission: adults: €20, seniors, students: €10, children: free.
Acropolis
This complex of historical monuments is the most important landmark of the city and a majestic symbol of ancient Greek culture. Dating back to around 400 BC, it has maintained its authenticity and survived through wars, earthquakes, and other natural disasters. Address: Theorias 12-18, Athens 10555, Greece, 37°58'18.112" N 23°43'35.331" E. Opening hours: Daily: 8 a.m. - 8 p.m. Admission: adults: €20, seniors (65+), students: €10, children: free 
Benaki Museum
Founded by a Greek Collector Antonis Benakis, this museum displays collections of historic and artistic artefacts. The collection includes pieces from all around the world - Byzantine art, Chinese porcelain and Greek paintings. There are also religious items, musical instruments, books, weapons and many more. Come explore the museum for yourself! Opening hours: Wed, Fri: 9 a.m. - 5 p.m., Thu, Sat: 9 a.m. – midnight, Sun: 9 a.m. - 3 p.m. Admission: full ticket: €9, reduced ticket: €7.
Temple of Olympian Zeus
Part of the archaeological site of the Olympeion, this temple used to be one of the greatest monuments of its age, as well as the largest temple in Greece. It was supported by 104 columns, each 17 meters tall. Opening hours: daily: 8 a.m. - 7 p.m. Admission: adults: €6, seniors (65+), students: €3, Children (up to 18): free.
Byzantine & Christian Museum
Located in the former Villa Ilissia, this majestic museum displays Christian art dating back to the third century. There are about 25,000 items - sculptures, paintings, mosaics, frescoes and icons. Renovated in 2004, it is a not-to-miss attraction for those interested in devotional art and Greek history. Opening hours: Daily: 9 a.m. - 4 p.m. Admission: adult: €4, reduced ticket: €2, children: free.
Odeon of Herodes Atticus
This 5,000-seat theatre was built in 161 AD and funded by Herodes Atticus, a wealthy Greek aristocrat, to honor his late wife. Being a popular venue for concerts even today, it saw performances of famous artists like Elton John and Andrea Bocelli. You can enter the theater with a ticket to a performance. Otherwise you can see it on your way up to Acropolis.
Monastiraki Flea Market
The lively flea market area is one of the main shopping districts in Athens. You can buy almost anything here - just visit one of the boutiques, antique, souvenir and other specialty shops. The buzz is incredible! Opening hours of shops vary, they are open mostly till noon and in the early afternoon. Most sellers come on Sunday.
Ancient Athenian Agora
An ancient public space consisting of numerous monuments and remains of government buildings that are worth exploring. Elections and religious ceremonies were held here, as well as various performances and festivities. This site used to be the centre of ancient Athens, come here to enjoy its unique atmosphere. Opening hours: Daily: 8 am - 7 pm. Admission: adults: €8, seniors (65+), students: €4, children: free.
Next Deadline for Erasmus+ KA1 Staff mobility will be 1st of February 2018