Team Work as a Means for Enhancing Productivity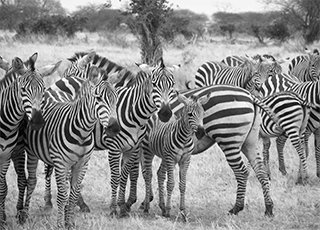 Description: Delegates will be shown how they can best appreciate the other team members and coach them to develop the skills they have in order to create a confident, relaxed, and constructive team. Experiential and group exercises demonstrate how to bring teams closer together by making communication more clear and direct.
Sweden

35%

35%

Romania

26%

26%

Portugal

16%

16%

Finland

11%

11%

Other

12%

12%
Dates and Locations
28.01.–01.02.2019 

CONFIRMED SESSION

15.–19.04.2019
27.–31.01.2020 

CONFIRMED SESSION
13.–17.05.2019
08.–12.07.2019 

CONFIRMED COURSE

11.–15.05.2020
06.–10.07.2020
07.–11.10.2019
05.–09.10.2020
02.–06.03.2020
07.–11.12.2020
Daily Programme
Monday
Introduction and ice-breaking
Needs analysis and goal setting
Creating guidelines for effective teamwork
What makes team a team?
Group dynamics – stages of team development
Reflection
Tuesday
Understanding of how we structure our reality through the filter of our subconscious mind
The role of self-awareness and mindfulness to help to create the desired outcome
How to build and maintain rapport with others
Active listening
Reflection
Wednesday
Practical experience and deeper understanding of group dynamics and roles in a team
Energizing exercises
Reflection
Thursday
Aligning perceptual positions – practical technique to enhance our flexibility, wisdom and resourcefulness in teamwork
Balance between self-awareness, empathy and objective perspective
Inner state management – anchoring as a practical tool for bringing desired state in ourselves (e.g. confidence, creativity, empathy etc.)
How to give and receive feedback
Effective goal setting
How can I implement what I have learnt in my professional and personal life
Reflection
Friday
Summary and course evaluation
Feedback & certificates
Cultural excursion in local area
Competences Acquired by Participants
The course aims to equip those involved in adult education with tools that will enhance their teamwork capacity (as members of a team as well as team leaders). Having learnt those skills they will be able to facilitate teamwork in their class as well as with their colleagues. Specific objectives of the course are:
Advance understanding of essential elements of effective team work
Develop in the participants understanding of how their inner state impacts their functioning in a team and provide techniques for effective inner state management
Enhance understanding of learning and development opportunities provided by being part of a team
Raise understanding of group dynamics
Provide the opportunity to observe and analyse group dynamics
Raise understanding of different roles in group
Improve the ability to facilitate group process
Raise understanding of communication process in the group and develop better communication skills
Engage the participants in the process of creating guidelines for effective team-work
Increase the participants' awareness of their own behaviour in team
Increase awareness of own strong points and areas of development
Increase ability to support individuals who face difficulties in being part of a team
Allow the participants to meet colleagues from different countries, exchange experiences and build network
Type of Certification of Attendance Awarded
Certificate of attendance including description of training content and time input
Europass mobility certificates – to be issued by the applicant's NA
Course Packages
Please note that 'All in one – single room' and 'All in one – double room' packages are being offered in all locations except London, Dublin, Barcelona, Athens, Porto, Lyon, Split and Pisa, where we have only the 'Basic' course package.
'ALL IN ONE – Single room' PACKAGE – 1190€
Tuition fee and training material
Certificate of Competence
Welcome dinner
Accommodation in a Single room in a 3 or 4 star hotel (6 nights)
Full Board (5 days)
Airport transfer
Administration costs
Coffee Breaks
Cultural visit
'ALL IN ONE – Double Room Sharing' PACKAGE- 990€
Tuition fee and training material
Certificate of Competence
Welcome dinner
Accommodation – double room sharing in a 3 or 4 star hotel (6 nights)
Full Board (5 days)
Airport transfer
Administration costs
Coffee Breaks
Cultural visit
*Choose double room sharing if you are 2 colleagues from the same organisation willing to share a double room/ or if you have any accompanying person traveling to the venue of the course together with you (we can arrange the accommodation for accompanying persons as well).
'BASIC' course PACKAGE – 400€
Tuition fee and training material
Certificate of Competence
Welcome dinner
Administration costs
Coffee Breaks
Cultural visit
Note: separate invoices for the training fee only (350 EUR) can be issued upon the request from the organisation. DOREA as well offers the group discounts in case of 6 or more persons from the same organisation.
Worthwhile doing, both for me personally and professionally!
Very interesting prepared course with a great trainer, which explained difficult things calmly and with passion.
It was a great week in beautiful place, full of new knowledge and friendly atmosphere.
This course helped me: personally – to understand and encourage myself in difficult situations, professionally – to understand my team needs and to lead them.