PALERMO, ITALY
Palermo is Sicily's regional capital, a busy port city on the north-western coast of the island. In the Middle Ages, Palermo was one of Europe's leading cities, but nowadays the town is still trying to recover from twentieth-century years of blight. With some glorious historic buildings, vibrant, scruffy markets and a sunny climate, Palermo is doing a fairly good job of shaking off its reputation within Italy as a hotbed for both petty and organised crime. While areas of the centre are still run-down, and occasionally – along with the traffic – somewhat alarming, Palermo also has bohemian boutiques, famously-excellent street food, fine architecture (frequently crumbling) and a lively atmosphere.[1]
How to get to Palermo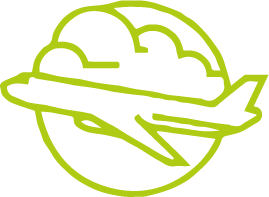 Air - Falcone-Borsellino Airport
http://www.palermo-airport.com/
Falcone-Borsellino Airport is at Punta Raisi, 35km northwest of Palermo on the A29 motorway. There are regular flights between Palermo and most mainland Italian cities.
Getting around in Palermo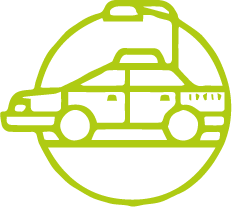 Taxi
Taxis are expensive in Palermo, and heavy traffic can make matters worse. Official taxis should have a tassametro (meter), which records the fare; check for this before embarking. Hailing a passing taxi on the street is not customary; rather, you'll need to phone ahead for a taxi or wait at one of the taxi ranks at major travel hubs such as the train station, Piazza Politeama, Teatro Massimo and Piazza Independenza.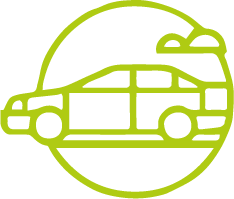 Car
Rent a car in Sicily at a reasonable price is a real challenge, especially in summer. If you are travelling in high season, we suggest you book your rental car in advance, to prevent missing out or paying a vast amount of money.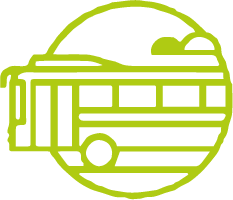 Bus
Palermo's orange, white and blue city buses, operated by AMAT, are frequent but often overcrowded and slow. The free map handed out at Palermo tourist offices details the major bus lines; most stop at the train station. Tickets, valid for 90 minutes, cost €1.40 and can be pre-purchased from tabaccherie (tobacconists) or the AMAT bus booth on Piazza Giulio Cesare just outside Palermo Centrale train station, or €1.80 on board the bus. A day pass costs €3.50. Once you board the bus, ensure to validate your ticket in the machine.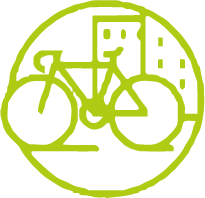 Bicycle
In spite of what you might think, Palermo is a perfect city to explore by bicycle. Many areas in the city centre are pedestrian and not accessible to cars and the number of bike lanes is gradually increasing. The weather is wonderful so that you can bike whenever you want.
---
Interesting facts 
Palermo is one of the five cities Forbes Magazine deemed as having the tastiest and most varied street food. The magazine encouraged its readers to visit the city and try the various dishes offered on its streets. Here you can find the following delicacies: Arancini (the famous Sicilian rice balls with a filling of pork or other meat) and Pannele (baked chickpeas with various herbs, eaten with a slice of bread).[4]
Many of the invaders renamed Palermo once they had taken it over and settled. The Phoenicians named it Ziz, meaning flower. The Greeks called it Panormus, meaning 'complete port,' and Arabic invaders renamed it Balarm.
A fascination for the history and horror lovers, the 16th-century building is home to over 8000 mummified bodies, the underground tunnels where created when Monks ran out of room in their cemetery and wanted to preserve the lives of important or wealthy people.[5]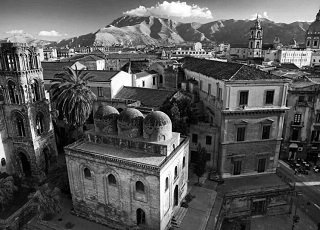 Practical tips – Need to know
Language: Italian
Currency: EUR Euro
Time zone: GMT +1
Country code: + 39
Voltage: 230 V
Electrical socket: Plug type C, F
General emergency number: 112
Tourist Contacts: +39 091 7078035
 Internet Resources:
---
Explore city centre
Cappella Palatina
Also referred to as a Palace church or Palace chapel, it was commissioned by Roger II of Sicily in 1132 to be built upon an older chapel constructed around 1080. It took eight years to build, receiving a royal charter the same year, with the mosaics being only partially finished by 1143. The sanctuary, dedicated to Saint Peter, is reminiscent of a domed basilica. It has three apses, as is usual in Byzantine architecture, with six pointed arches resting on recycled classical columns. Address: Piazza Indipendenza, 90129 Palermo, Italy, 38°6'39.318″ N 13°21'12.623″ E, Opening hours: Mon – Sat: 8:30 am – noon, 2 pm – 5 pm, Sun: 8:30 am – 12:30 pm. Admission: Adults: €8.50/7, Reduced: €6.50/5.
Palazzo dei Normanni
The Palazzo dei Normanni or Royal Palace of Palermo is a palace in Palermo, Italy. It was the seat of the Kings of Sicily during the Norman domination and served afterwards as the main seat of power for the subsequent rulers of Sicily. Seat of the Sicilian Parliament, today it is the seat of the Sicilian Regional Assembly. The building is the oldest royal residence in Europe, the home of the rulers of the Kingdom of Sicily and imperial seat with Frederick II and Conrad IV. Address: 1 Piazza del Parlamento, 38°6'40.044″ N 13°21'11.931″ E.
Cattedrale di Palermo
The gigantic structure dwarves everything in its sight. A masterpiece of Norman architecture and a must-see for everyone. Address: Via dell'Incoronazione 9, 90134 Palermo, Italy GPS: N38.11439, E13.35600. Opening hours: Mon – Fri: 7 am – 7 pm, Sat – Sun, holidays: 8 am – 1 pm, 4 pm – 7 pm. General admission: free.
Galleria Regionale della Sicilia
Palazzo Abatellis is a palace in Palermo, Sicily, southern Italy, located in the Kalsa quarter. It is home to the Galleria Regionale della Sicilia, the Gallery of Art for the Sicilian region.
Teatro Massimo
A monumental building housing the best scene of Sicily. Surely a must-visit for fans of theatre and culture in general. It was dedicated to King Victor Emanuel II. It is the biggest in Italy, and one of the largest of Europe, renowned for its perfect. Address: Piazza Verdi, 90138 Palermo, Italy GPS: N38.12013, E13.35727. Opening hours: Daily 9:30 am – 6 pm. Admission: Full-price ticket: €8,00.
Mercato di Ballarò
The traditional market of Palermo offers fresh fish and produce from Sicily. Packed with tourists but locals still shop there. Address: Vicolo del Carmelo, 90134 Palermo, Italy GPS: N38.11132, E13.36134.
Fontana Pretoria
The Praetorian Fountain is a monumental fountain of Palermo. It is located in the heart of the historic centre and represents the most important landmark of Piazza Pretoria. The fountain was built by Francesco Camilliani in the city of Florence in 1554, but was transferred in Palermo in 1574.
Next Deadline for Erasmus+ KA1 Staff mobility will be 1st of February 2018