VARNA, BULGARIA
Bulgaria's third city and maritime capital, Varna is the most interesting and cosmopolitan town on the Black Sea coast. A combination of port city, naval base and seaside resort, it's an appealing place to while away a few days, packed with history yet thoroughly modern, with an enormous park to amble round and a lengthy beach to lounge on. In the city centre you'll find Bulgaria's largest Roman baths complex and its finest archaeological museum, as well as a lively cultural and restaurant scene.[1]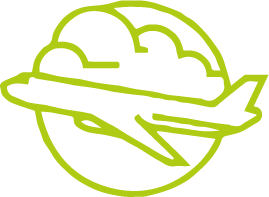 Air - Varna Airport
www.varna-airport.bg/Home/tabid/36/language/en-US
Varna Airport (VAR), 8 km west of the city centre. Easy bus and taxi connection to city centre and resorts. There is a free shuttle bus between Varna Airport, Varna city centre and Burgas Airport.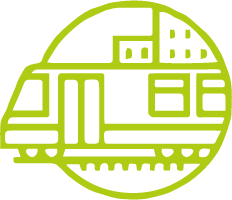 Train
The central train station is located within walking distance from city centre and cruise terminal, there is a bus and taxi connection to airport, bus stations, and resorts. Daily services are available from Sofia, Plovdiv, and Rousse. There is one direct international train always available. Night train #059 departs Kiev daily, journey time is just under 35 hours. On its way to Varna, this train also stops in Lviv (25 h) and Bucharest (8 h). During the summer seasons several more destinations are added. Which cities have a direct connection varies from year to year but expect Moscow, Saint Petersburg and Minsk from the east and Prague and Warsaw amongst others to be on the list.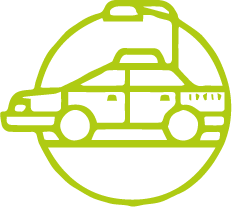 Taxi
Be careful with taxis: you may pay 10 times the right price, so check for the fare per km – look at the small square paper plate located in the lower corner of the rear doors' windows. Typical price is around 0.79 leva (0.40 euro) per km.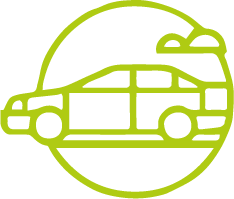 Car
Varna can be reached by Haemus Motorway (A2) from Sofia, E70 from Rousse (and Bucharest), E87 from Constanta, Romania, and Cherno More Motorway (A3)/E87 from Istanbul, Turkey.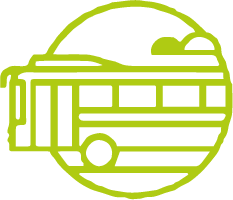 Bus
The most useful bus for visitors is 409, which connects the airport to the heart of Varna, stopping near the Tourist Information Centre, before heading onward to the resort at Golden Sands (Zlatni Pyasâtsi). This bus also passes the central bus station in Varna and stops outside Sveti Konstantin. It runs about every 15 minutes between 6am and 11pm. Bus 109 runs between the train station and Golden Sands. Buy tickets from the driver.
iLoveVarna is the official interactive platform of the city, providing information on both: the tourist sights and special offers from local businesses. iLoveVarna mobile app offers citizens and visitors of the city a unique customer experience and provides access to a variety of attractive offers and loyalty programs.[6]
Beaches in and around Varna are covered with fine golden sand. So much nicer to sunbathe on and swim in the sea than a back-wrecking pebbly beach.
The world's oldest gold treasure was discovered in a large Copper Age necropolis just outside of Varna. An advanced civilization with unparalleled goldsmithing skills lived there in the 5th millenium BCE. To put it in perspective: this was before the era of Mesopotamia and Egypt of the pyramids!
Practical tips – Need to know
Language: Bulgarian
Currency: Lev (BGN)
Time zone: GMT +1 hour
Country code: +359
Voltage: 230 V
Electrical socket: Plug type F
Tourist Contacts:
+359 882 644 679
+359 882 640 858
Internet Resources:
http://visit.varna.bg
General emergency number: 112
Varna Lighthouse
Saint Nicholai's icon labels the light house at the tip of the outskirt pier of the Port of Varna. Saint Nicholai is patron saint of sailors, fishermen, ships and sailing. In centuries of Greek folklore, Nicholas was seen as "The Lord of the Sea", often described by modern Greek scholars as a kind of Christianised version of Poseidon.
Aquarium
The Varna Aquarium or Aquarium Varna is a public aquarium in Varna, Bulgaria's largest city on the Black Sea coast. The aquarium's exhibition focuses on the Black Sea's flora and fauna which includes over 140 fish species, but also features freshwater fish, Mediterranean fish, exotic species from faraway areas of the World Ocean, mussels and algae. Address: Bulevard Primorski 2, Varna, Bulgaria.
Roman Thermal Bath
Ruins of the thermal baths constantly remind visitors of the long history of local settlement. Book a guided tour to learn more.
Dormition of the Theotokos Cathedral
The Dormition of the Mother of God Cathedral is the largest and most famous Bulgarian Orthodox cathedral in the Bulgarian Black Sea port city of Varna, and the second largest in Bulgaria. Officially opened on 30 August 1886. It is the residence of the bishopric of Varna and Preslav and one of the symbols of Varna.
Archaeological Museum
The Varna Archaeological Museum is an archaeological museum in the city of Varna on the Black Sea coast of Bulgaria. Founded on 3 June 1888, when a museum, part of the City Library was established, the Varna Archaeological Museum is situated in a historic building designed in the Neo-Renaissance style by the noted architect Petko Momchilov and built in 1892–1898 for the Varna Girls' School.
Nicolaus Copernicus Observatory and Planetarium
The most renowned planetarium on Balkan welcomes visitors eager to know more about astronomy and the night sky above. Address: Primorski Park 4, Varna, Bulgaria.
Palace of sports and culture
Palace of Culture and Sports is an indoor complex for culture and sport located in Varna, Bulgaria. The complex has three sports halls – "Kongresna Hall", "Mladost Hall" and "Hall 20". The Palace of Culture and Sports was completed in 1968. Address: bulevard Knyaz Boris I 115, Varna, Bulgaria.
Next Deadline for Erasmus+ KA1 Staff mobility will be 1st of February 2018