SPLIT, CROATIA
Croatia's second-largest city, Split (Spalato in Italian) is a great place to see Dalmatian life as it's really lived. Always buzzing, this exuberant city has just the right balance of tradition and modernity. Step inside Diocletian's Palace (a Unesco World Heritage site and one of the world's most impressive Roman monuments) and you'll see dozens of bars, restaurants and shops thriving amid the atmospheric old walls where Split life has been humming along for thousands of years.[1]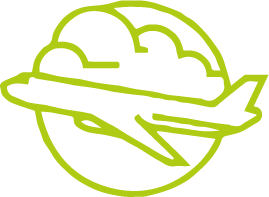 Air - Split airport
http://www.split-airport.hr/index.php?lang=en
Split Airport is in Kaštela, 24km northwest of central Split. In summer, dozens of airlines fly here from all over Europe (including Austrian Airlines, British Airways, easyJet, Norwegian Air Shuttle and Scandinavian Airlines).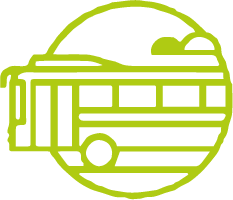 Shuttle
Airport Shuttle Bus Makes the 30-minute journey between the airport and Split's main bus station (platform 1) at least 14 times a day.
City Bus 37 & 38 The regular Split–Trogir bus stops near the airport every 20 minutes. The journey takes 50 minutes from the local bus station on Domovinskog Rata, making it a slower option than the shuttle but also cheaper.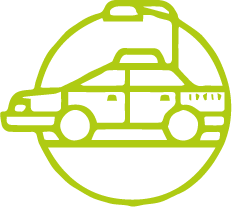 Taxi
Taxi to central Split costs between 200KN and 250KN.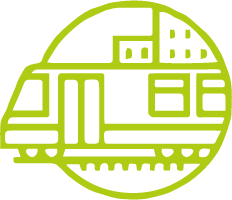 Train
Five trains a day head to Split's train station from Zagreb and Knin. There's also a direct service to Budapest (492KN) twice a week from June to September.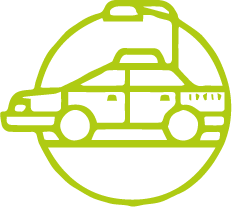 Taxi
The simplest way to call a taxi is to dial 060 850 850. The starting fee for a taxi trip is 20kn, with a 10kn fee added per kilometre and 3kn added per each piece of luggage and 100kn per hour for waiting. There is no additional charge for traveling at night.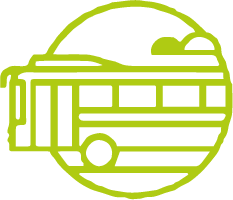 Bus - www.promet-split.hr
Public transport in Split is organised by Promet Split buses. There are day bus lines 1 through 18, 21 and 22, that run from 05:00 to 23:00, and three night lines (23,39, and 40) running Fridays and Saturdays only. Tickets can be purchased on the bus for 11kn or from Promet Split kiosks near each bus stop for 9kn.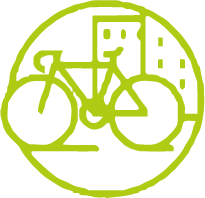 Bicycle - www.rent-a-bicycle-split.com/rent-city-bike-split/
Split is also known as a city of Olympics; almost 100 olympic medals are from Split, basketball, handball, football, waterpolo, taek wan do and many others.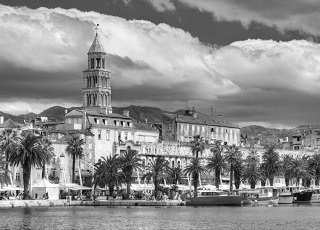 Practical tips – Need to know
Language: Croatian
Currency: Kuna (HRK)
Time zone: GMT +1
Country code: +385
Voltage: 230 V
Electrical socket: Plug C, F
Tourist Contacts: (+385-21) 34 56 06
Internet Resources: http://www.visitsplit.com
General emergency number: 112
Cathedral of St Domnius
The Cathedral of Saint Domnius, known locally as the Saint Dujam or colloquially Saint Duje, is the Catholic cathedral in Split, Croatia. The cathedral is the seat of the Archdiocese of Split-Makarska, headed by Archbishop Marin Barišić. The Cathedral of St. Domnius is a complex of a church, formed from an Imperial Roman mausoleum, with a bell tower; strictly the church is dedicated to the Virgin Mary, and the bell tower to Saint Domnius. Together they form the Cathedral of St. Domnius. Address: Kraj Sv. Duje 5, Split, Croatia.
Diocletian's Palace
Diocletian's Palace is an ancient palace built for the Roman Emperor Diocletian at the turn of the fourth century AD, that today forms about half the old town of Split, Croatia. Diocletian built the massive palace in preparation for his retirement on 1 May 305 AD. Website: http://www.diocletianspalace.org/.
Klis Fortress
The Klis Fortress is a medieval fortress situated above a village bearing the same name, near the city of Split, in central Dalmatia, Croatia. From its origin as a small stronghold built by the ancient Illyrian tribe Dalmatae, becoming a royal castle that was the seat of many Croatian kings.
Temple of Jupiter
Although it's now the cathedral's baptistery, this wonderfully intact building was originally an ancient Roman temple, dedicated to the king of the gods. It still has its original barrel-vaulted ceiling and a decorative frieze on the walls, although a striking bronze statue of St John the Baptist by Ivan Meštrović now fills the spot where the god once stood. Admission: 10KN, Opening hours: 8am-7pm Mon-Sat, 12.30-6.30pm Sun.
Meštrović Gallery
Ivan Meštrović Gallery, is an art museum in Split, Croatia dedicated to the work of the 20th-century sculptor, Ivan Meštrović. The gallery preserves and presents to the public the most significant works of Meštrović, and is in itself an art monument. The permanent collection includes works of sculpture, drawings, design, furniture and architecture. Holdings include original plaster models by the artist, as well as finished works in bronze, marble and wood. Address: 46 Šetalište Ivana Meštrovića, Split, 43°30'17.659″ N 16°25'4.581″ E. Admission: Full: HRK 40, Reduced: HRK 20. Opening hours: Feb 2 – Sep 30, Tues – Sun: 9 am – 7 pm, Oct 1 – Apr 30, Tues – Sat: 9 am – 4 pm, Sun: 9 am – 3 pm.
Riva
The main promenade of Split. The views from here are simply beautiful. If you need a rest, sit down at one of the cafés and watch the world go by.
Next Deadline for Erasmus+ KA1 Staff mobility will be 1st of February 2018