LYON, FRANCE
Lyon, also written Lyons in English, is the third largest city in France and centre of the second largest metropolitan area in the country. It is the capital of the Rhone-Alpesregion and the Rhône département. It is known as a gastronomic and historical city with a vibrant cultural scene. It is also the birthplace of cinema.[1]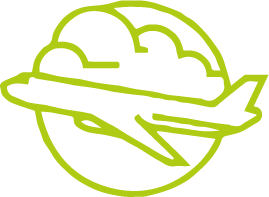 Air - Lyon-St-Exupéry Airport
https://www.lyonaeroports.com/en/
Lyon-St-Exupéry Airport Located 25km east of the city, with 40 airlines (including many budget carriers) serving more than 100 direct destinations across Europe and beyond. The connection between Lyon city center and the airport has been improved by the opening of a "tram-train" line called Rhônexpress. It is faster (30 min) and more reliable than the old buses (which no longer run), but it is definitely aimed at business travellers given the upscale onboard service for a tram (including free wifi and power sockets at each seat) and the high price: €15.90 (as of 2017) for a single journey, €27.50 for a return (add €1 to purchase on board). It is slightly cheaper if you purchase the ticket online (€14.70 one-way and €25.90 return).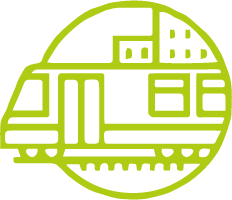 Train
Lyon has three main train stations serving national and regional destinations: Perrache (M/T: Perrache) is the historical station. It is just a short walk away from Place Bellecour and generally more handy if you are staying in the city centre. Part-Dieu station (M/T: Part-Dieu) was opened with the first TGV line in 1981. It is in the heart of Lyon's main business district. Saint-Exupéry (the station is outside the city and serves the airport). Lyon is linked by TGV (fast trains) to Paris (two hours) and Marseille (1 hr 36 min).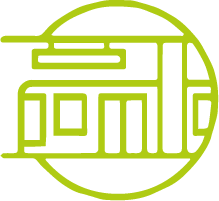 Metro
Buses, trams, a four-line metro and two funiculars linking Vieux Lyon to Fourvière and St-Just are operated by TCL (www.tcl.fr), which has information offices dispensing transport maps at major metro stations throughout Lyon. Public transport runs from around 5am to midnight. Tickets valid for all forms of public transport cost €1.80 (€16.20 for a carnet of 10) and are available from bus and tram drivers as well as machines at metro entrances. Tickets allowing two consecutive hours of travel after 9am or unlimited travel after 7pm cost €3, and an all-day ticket costs €5.50. Bring coins, as machines don't accept notes (or some international credit cards). Time-stamp tickets on all forms of public transport or risk a fine.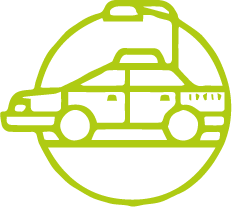 Taxi
Taxis hover in front of both train stations, on the place Bellecour end of rue de la Barre (2e), at the northern end of rue du Président Édouard Herriot (1er) and along quai Romain Rolland in Vieux Lyon (5e).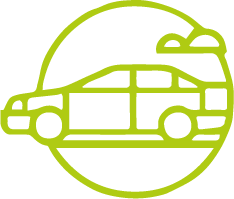 Car
The centre of Lyon is best explored on foot. Nevertheless, driving in Lyon is not as bad as it is in some other French cities, although the tunnels are best avoided during rush hour. Lyon has parking facilities in the Presquile area, at both railway atation and in Old Lyon. Try the Parc des Celestins at 11 place des Célestins.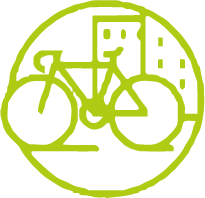 Bicycle
Lyon has a self-service bicycle rental system, Vélo'v, which provides an ecological way of getting round the town. There are 340 stations with over 4,000 bicycles available for rental. All bicycles are available 24/7, every day of the year. Tel: 0800 08 35 68 There is a large network of road cycling tracks.
Did you know that Lyon and Dubai are best friends? After falling madly in love with Lyon in 2007, an entrepreneur decided to build Lyon-Dubai City in Dubai. As possibly one of the most obscure projects in history, the plan is to replicate some of Lyon's most famous attractions. [6]
Practical tips – Need to know
Language: French
Currency: EUR Euro
Time zone: GMT +1 hour
Country code: + 33
Voltage: 230 V
Electrical socket: Plug type F
General emergency number: 112
Tourist office: +33 4 72 77 69 69
Musée des Beaux-Arts
The Museum of Fine Arts of Lyon is a municipal museum of fine arts in the French city of Lyon. It is housed near place des Terreaux in a former Benedictine convent of the 17th and 18th centuries. Its collections range from ancient Egypt antiquities to the Modern art period and make the museum one of the most important in Europe. It hosts important exhibitions of art. It is one of the largest art museums in France. Address: 20 Place des Terreaux, 69001 Lyon, France, 45°46'0.537" N 4°49'59.022" E. Opening hours: Tue: closed, Other days: 10 am - 6 pm (Fri 10:30 am - 6 pm). Admission: museum collections: full: € 7, reduced: € 4 exhibitions: full: € 9, reduced: € 6.
Basilique Notre Dame de Fourvière
The Basilica of Notre-Dame de Fourvière is a minor basilica in Lyon. It was built with private funds between 1872 and 1884 in a dominant position overlooking the city. The site it occupies was once the Roman forum of Trajan, the forum vetus, thus its name. Address: 8 Place de Fourvière, 69005 Lyon, France, 45°45'44.253" N 4°49'21.091" E. Opening hours: Basilica daily 7 am - 7 pm, Masses: 7.30 am, 9.30 am, 11 am, 5.30 pm, Museum daily 10 am - 12.30 pm / 2 pm - 5.30 pm. Admission: free.
Lyon Confluence
If you're into the contemporary architecture, certainly don't miss this brand new large-scale urban development. Address: 73 rue Smith, 69002 Lyon, France, 45°44'27.424" N 4°49'10.62" E.
Musée des Confluences
The Musée des Confluences is a science centre and anthropology museum which opened on 20 December 2014 in the 2nd arrondissement of Lyon,, France. It is located at the southern tip of the Presqu'île at the confluence of the Rhône and the Saône, adjacent to Autoroute A7, and comprises part of a larger redevelopment project of the Confluence quarter of Lyon. The deconstructivist architectural design, said to resemble a floating crystal cloud of stainless steel and glass, was created by the Austrian firm Coop Himmelbau. Address: 86 quai Perrache, 69002 Lyon, France, 45°43'57.344" N 4°49'5.156" E. Opening hours: Tue - Fri: 11 am - 7 pm, Sat - Sun: 10 am - 7 pm, Night Thu: until 10 pm. Admission: full: 9 €, reduced: 6 €, children: 5 €.
Place des Terreaux
The Place des Terreaux is a square located in the center of Lyon, France on the Presqu'île between the Rhône and the Saône, at the foot of the hill of La Croix-Rousse in the 1st arrondissement of Lyon. The square belongs to the zone classified as a World Heritage Site by UNESCO. Address: Place des Terreaux, 69001 Lyon, France, 45°46'2.961" N 4°50'0.528" E.
Musées Gadagne
The Musée Gadagne is a museum located in the center of the Vieux Lyon, in the Saint-Jean quarter, in the 5th arrondissement of Lyon. It is composed of the Musée d'histoire de Lyon and the Musée des marionnettes du monde. The building was classified as monument historique in 1920. It was successively acquired by the city of Lyon between 1902 and 1941. Address: 1 Place du Petit Collège, 69005 Lyon, France, 45°45'50.631" N 4°49'38.123" E. Opening hours: Wed - Sun: 11 a.m. - 6:30 p.m. Admission: adults: €6, reduced: €4, visitors under 26: free.
Parc de la Tête d'Or
Parc de la Tête d'or, in Lyon, is a large urban park in France with an area of approximately 117 hectares. Located in the 6th arrondissement, it features a lake on which boating takes place during the summer months. Due to the relatively small number of other parks in Lyon, it receives a huge number of visitors over summer, and is a frequent destination for joggers and cyclists. In the central part of the park, there is a small zoo, with giraffes, elephants, deer, reptiles, primates, and other animals. There are also sports facilities, such as a velodrome, boules court, mini-golf, horse riding, and a miniature train. Open daily: 6:30 am - 8:30 pm, (Apr 15 - Oct 14: 6:30 am - 10:30 pm).
Opéra de Lyon
The Opéra Nouvel in Lyon, France is the home of the Opéra National de Lyon. The original opera house was re-designed by the distinguished French architect, Jean Nouvel between 1985 and 1993 in association with the agency of scenography dUCKS scéno and the acoustician Peutz. Serge Dorny was appointed general director in 2003. Address: 1 Place de la Comédie. Opening hours: Tue - Sat: noon - 7 pm.
Next Deadline for Erasmus+ KA1 Staff mobility will be 1st of February 2018