BUDAPEST, HUNGARY
Few European cities can rival Budapest's glorious setting astride the Danube river. Its two sides, Buda and Pest, were separate cities until 1873, and they retain their own distinct identities, the former run through with ancient history, the latter noisier, earthier and more cosmopolitan. In Buda you'll find royal palaces, Ottoman-era spas and wooded hills, while over in Pest you can pore over a clutch of fine museums, fantastic art nouveau buildings and a resurgent Jewish quarter.[1]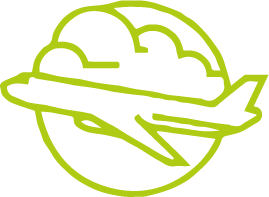 Air - Budapest Franz Liszt International Airport (BUD)
It is also possible to fly to airports in Debrecen, Sármellék, Győr-Pér and Pécs-Pogány. Liszt Ferenc airport, also commonly referred to by the old name Ferihegy, is Hungary's largest airport and it is located about 16km (10 miles) southeast of the city centre. It is a small airport by international standards, easy to navigate, and well connected to the city by public transit.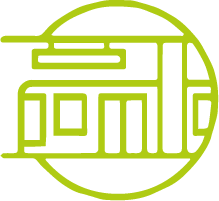 Bus & Metro
The cheapest (and most time-consuming) way to get into the city centre from the airport is to take bus 200E (350Ft, on the bus 450Ft; 4 am to midnight) – look for the stop on the footpath between terminals 2A and 2B – which terminates at the Kőbánya-Kispest metro station. From there take the M3 metro into the city centre. The total cost is 700Ft to 800Ft. Between midnight and 4 am night bus 900 makes the run.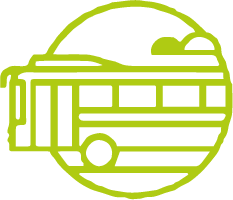 Shuttle
The MiniBUD airport shuttle carries passengers from both terminals directly to their hotel, hostel or residence in nine-seat vans. Tickets are available at a clearly marked desk in the arrivals halls, though you may have to wait while the van fills up. You need to book your journey back to the airport at least 12 hours in advance.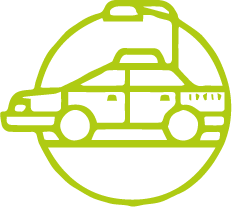 Taxi
Reputable Fő Taxi has the monopoly on picking up passengers at the airport. Fares to most locations in Pest are about 6000Ft, and in Buda about 7000Ft.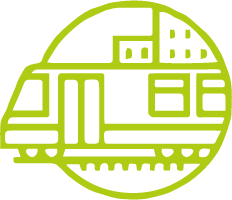 Train
Trains connect Budapest with almost all countries in central and eastern Europe. The main railway stations (pályaudvar) are Keleti pályaudvar(Eastern Railway Station), Déli pályaudvar (Southern Railway Station) and Nyugati pályaudvar (Western Railway Station). All are well connected to the metro system. Most international trains arrive at Keleti, but check your particular itinerary.
Getting around in Budapest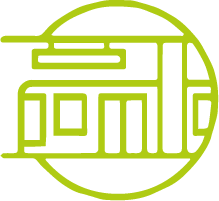 Metro
Budapest's extensive public transit system is generally convenient and easy to use. Tourists can navigate most central areas by metro, but a few major destinations, particularly on the Buda side, are served by buses or trams. Unfortunately, compared to similarly-sized cities in Western Europe, Budapest's public transit infrastructure is generally more worn-down, more outdated, dirtier, less reliable, and less comfortable. Ticketing systems are not automated, many vehicles are insufficiently or not at all heated/air conditioned, and mechanical problems are frequent. Nonetheless, for getting from A to B, public transit is still a good option, and many routes frequented by tourists (e.g. the bus to the airport) are more modern and clean. The company responsible for local transport is BKK.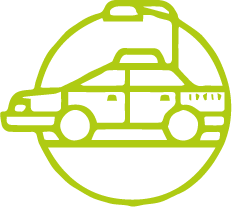 Taxi
In normal traffic conditions, you can get around in the central areas in 10-25 minutes by car. Taxi rides cost a 450 HUF base price and 280 HUF for every kilometer. Time-based fare unit 70 HUF per minute. The ride from the airport to the downtown area takes about 35 minutes and costs about 6,300 forint when the traffic is light and otherwise about 700 more. Going to the airport will cost 1,300 more because the taxi will have to pay that much to enter the terminal area.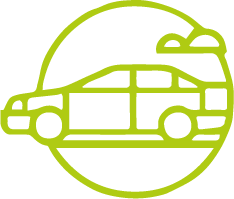 Car
Apart from the summer holiday, Budapest has heavy traffic, especially in the morning, and in the late afternoon. If you don't want to spend your visit to Budapest in a traffic jam, leave your car in the hotel's garage, and use the public transport. Driving across the centre requires some local know-how to be efficient. For example you cannot turn left in most of the crossings of the great boulevard (Nagykörút) or on the main avenues like Andrássy út, Váci út, Üllői út or Rákóczi út.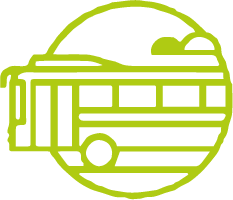 Bus
An extensive system of buses running on some 260 routes day and night serves greater Budapest. On certain bus lines the same bus may have an 'E' after the number, meaning it is express and makes limited stops.
Buses run from around 4.15am to between 9pm and 11.30pm, depending on the line. From 11.30pm to just after 4am a network of 40 night buses (always with three digits and beginning with 9) operates every 15 to 60 minutes, again depending on the route.
Following are bus routes (shown with blue lines on most Budapest maps) that you might find useful:
7 Cuts across a large swath of central Pest from XIV Bosnyák tér and down VII Rákóczi út before crossing Elizabeth Bridge to southern Buda. The 7E makes limited stops on the same route.
15 Takes in most of the Inner Town from IX Boráros tér to XIII Lehel tér north of Nyugati train station.
105 Goes from V Deák Ferenc tér to XII Apor Vilmos tér in central Buda.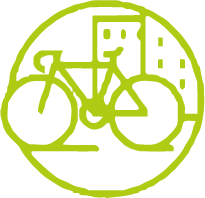 Bicycle
For those comfortable with urban cycling, the bicycle is a relatively cheap and convenient way to get around. Bike paths range in style from car-free dedicated bicycle paths to on-street bicycle painted bicycle lanes to normal traffic routes painted with "bicycle route" markers. Cycling on non-marked paths is generally possible for confident cyclists except on busy major thoroughfares.
Practical tips – Need to know
Language: Hungarian
Currency: Forint (HUF)
Time zone: GMT +1
Country code: + 36
Voltage: 230 V
Electrical socket: Plug type F
Tourist Contacts:
(+36-1)438-8080
Internet Resources:
General emergency number:  112
Central Market Hall
A huge indoor market in the heart of Budapest. It is also the oldest one in the city. It sells all sorts of products, starting with the traditional food and ending with the countless souvenirs for the tourists. If you decide to visit the place, be sure to do so on an empty stomach so you can taste all the delicious Hungarian dishes served there.
Great Synagogue
This synagogue, true to its name, is the largest synagogue in Europe and one of the five largest synagogues in the world, capable of holding some three thousand worshippers. It is the focal point of the life of the local Jewish community, notable for its unusual architectural form, which combines the Byzantine, Romantic and Gothic style, but is mostly inspired by Moorish buildings
Fisherman's Bastion
If you had ever wondered where the castle in Disney movies' logo came from, this may well be your answer. This extraordinary viewing terrace is a must-visit for every tourist who enjoys taking pictures, as it offers a unique look at the city, along with the Danube river, below.
Buda Castle
Probably the most iconic and recognizable landmark in Budapest, this castle, included in the UNESCO World Heritage list, is a must-see for every visitor. The complex of buildings nowadays consists of multiple museums, showcasing everything from military history to a pharmacy, as well as the Hungarian National Gallery.
Matthias Church
The 15th-century Gothic church is located in the Buda District, close to the imposing Fisherman's Bastion. It is one of the iconic sights of Budapest. At first, it was named after the Virgin Mary as "The Church of Our Lady" but it was renamed after King Matthias, who had the southern tower renewed in the 19th century.
Parliament Building
Head here if you want to see the largest building in Hungary, one of the two tallest buildings in Budapest and a serving location for the assembly of the Hungarian Parliament. Overlooking the river Danube, it is an imposing sight, popular among the tourists as a great photo shoot location.
Széchenyi Chain Bridge
The imposing suspension bridge (also nicknamed the "Chain Bridge") was constructed in 1849 and it bears the name of Hungarian politician - István Széchenyi - who was a great promoter of the bridge's construction.
Budapest is hot literally, since Budapest has more thermal springs than any other capital city in the world. An amazing 70 million liters of thermal water rises to the surface daily. The hot springs have given birth to dozens of medicinal baths and to a bathing culture dating back to Roman times.
Budapest is home to the third largest Parliament building in the world.
After London, Budapest has the oldest underground train system in Europe. The line opened in 1896 in the year when Hungary celebrated its 1000th anniversary.
Budapest is home to the second largest synagogue in the world and to the largest synagogue in Europe. The Dohány Street Synagogue can accommodate 3,000 worshipers.